MUSIC
Discography
---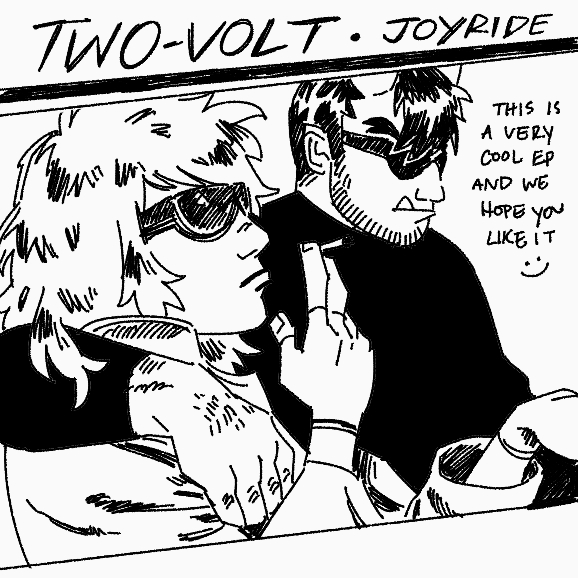 JOYRIDE EP (2082)
TRACKLIST:
NEW KICKS
STADIUM SONG
HALL OF SHAME
NO TIME


---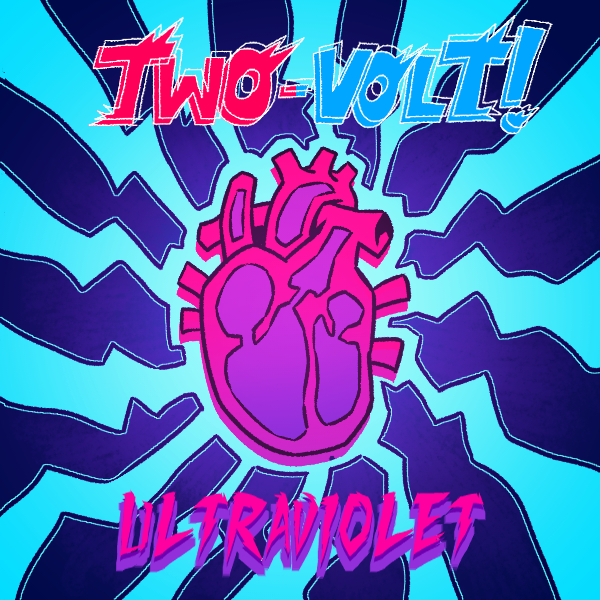 ULTRAVIOLET (2080)
TRACKLIST:
TOXIC YOUTH
FREE WILL
MEET ME IN SEATTLE
ELEPHANT HEART
KID STUFF
BURNOUT
I'LL STAY IN THE CAR
ULTRAVIOLET


---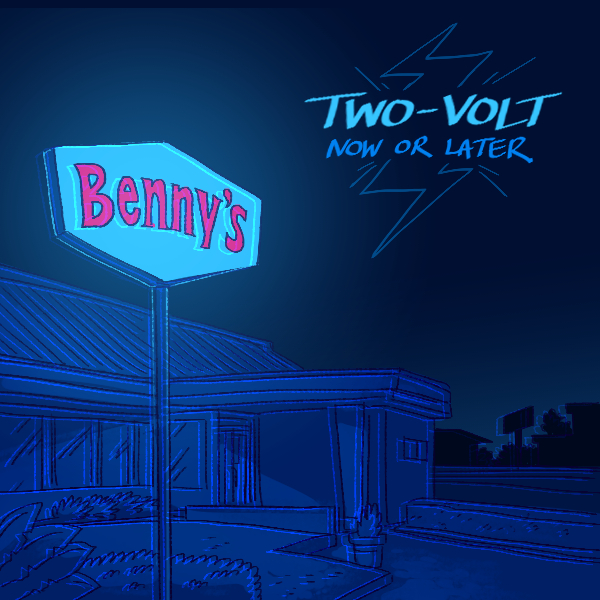 NOW OR LATER EP (2080)
TRACKLIST:
WEEKEND AT BENNY'S
DEATH AND STUFF
DRESSED TO REPRESS
TENDER AGE


---
Demos
---
Here you can find (very) rough & incomplete demos and snippets of recordings from TWO-VOLT!'s discography.
PLEASE WATCH OUT FOR UR VOLUME BEFORE LISTENING!!! I DIDNT EDIT ANY OF THESE TRACKS AND I LOST THE ORIGINAL FILES SO SOME OF THEM ARE SUPER LOUD AND SOME ARE SUPER QUIET LOLZ
-KEN

---
Jukebox
---
Hand-picked tunes for your enjoyment.
---