TWO

-

VOLT

FOREVER!!!
---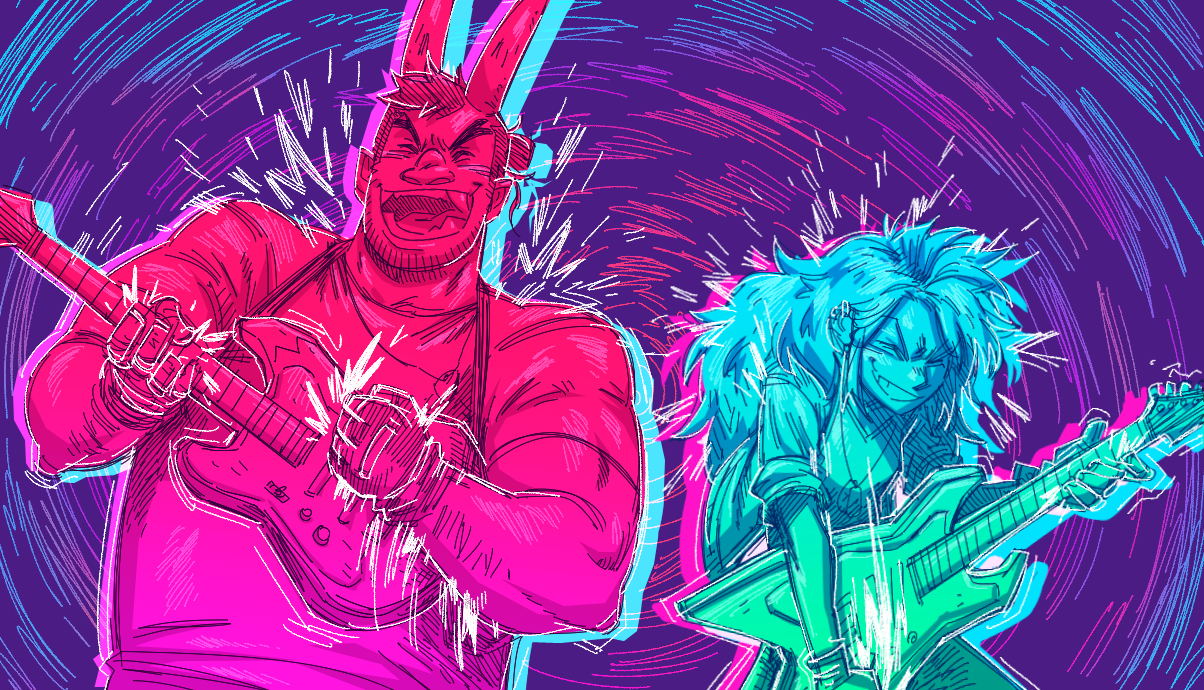 welcome to the homepage of TWO-VOLT!!! The KICKASS ROCK DUO from SEATTLE!!! brought to you by kenta okumura and laura sherwin. we made this website to keep track of all our band stuff. laura did most of the information-y writing because she is super good at that (love u babe) but we don't know anything about website coding math mumbo jumbo so we got a beloved friend to help us out with that part. we're not going for anything fancy here though...it's what's on the *inside* that counts, that's what i always say!!! it's the heart and soul that matters!!! that's punk rock, babey!!!!!!

anyways check out the links above for cool stuff!!! don't expect this site to work good on your phone though, lol!!!
-KEN

---
Updates:
1/23/2020: Playlists added to Music section, new blog post
1/22/2020: New comic added to Gallery
1/20/2020: Mail Day #4
1/17/2020: New blog post
1/15/2020: New blog post
1/13/2020: Mail Day #3
1/11/2020: Gallery overhaul, added Fanart section
1/8/2020: New blog post
1/6/2020: Mail Day #2, Guestbook implementation
1/4/2020: New blog post
1/1/2020: New blog post
12/31/2019: New gallery addition
12/30/2019: SITE LAUNCH!
---